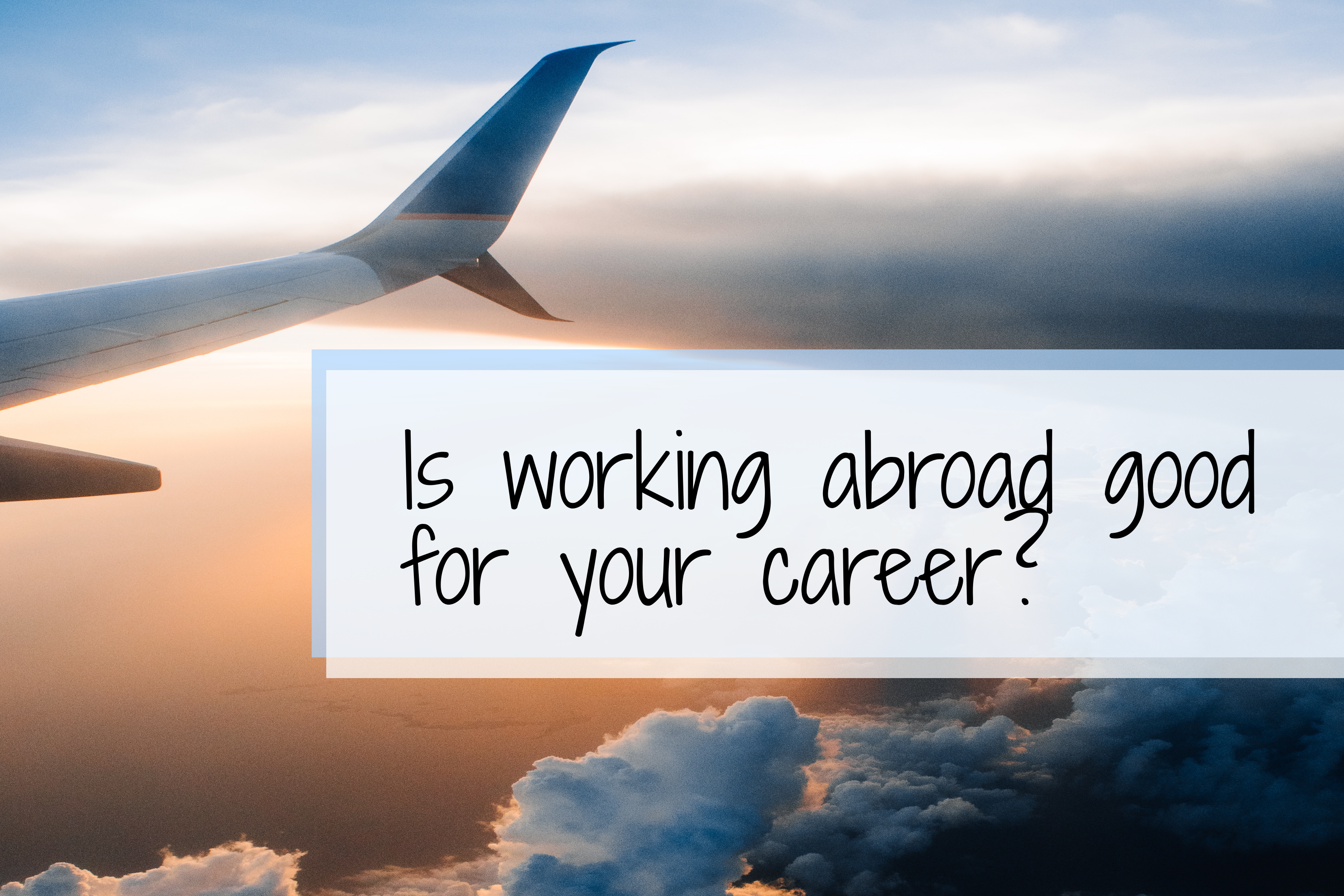 "The joy of life comes from our encounters with new experiences, and hence there is no greater joy than to have an endlessly changing horizon."
Working abroad has become more and more common in recent years especially among young people that are becoming increasingly mobile. The globalization of the workplace is unstoppable. An increasing number of employees are confronted with suppliers that are located abroad; they advise customers overseas or are part of a global team.
International travel is generally described as 'eye-opening'; a way of broadening the mind and while this is certainly the case, it is less often talked about as being good for the career prospects.
However, the benefits of working abroad cannot be disputed and relocating for professional purposes could be that little extra something that will help your career take off.
What are the advantages of having such an international experience?
Whether it's an international internship or a longer-term role, overseas experience on your CV will give you a valuable competitive advantage when you return home.
Working in a foreign country gives you the chance to adapt to new and unfamiliar situations. This is a significant factor to grow your confidence and strengthen your ability to adjust to diverse situations.
Work experience abroad can open your mind; help you to gain a better understanding of global markets and give you a taste of how organizations operate internationally.
By interacting and working with people from other countries, you increase your cultural awareness, tolerance and cultural sensitivity
Working abroad is the perfect opportunity to travel while getting paid. You get to explore a new country while earning a decent income and without sacrificing your career.
Many people dream of moving abroad and it is quite obvious. If you are getting good employment opportunities, better salaries, perks, and a good work culture that can help you get an improved lifestyle, then working abroad can surely be tried.
Working abroad gives you a chance to grow not just in a professional capacity but also personally. Experiencing a new culture, eating new foods and the various challenges you'll encounter abroad will help equip you with a skillset you couldn't achieve any other way.
For more information please visit our new Facebook Page: IFuture International